https://www.youtube.com/watch?v=43RhSVTVZs0
DISRUPT YOUR BUSINESS MINDSET. IMPROVE YOUR REPUTATION.
INCREASE YOUR BOTTOM LINE.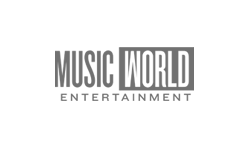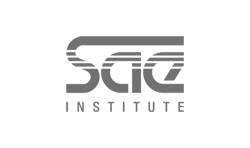 Hi there, it's Patrice K. Cokley and I am a brand and marketing strategist. I work with small and medium sized businesses to kick their old business mindset out and usher in new thought leadership to help improve my their reputation and inevitably increase their bottom line.
Every business wants to experience new levels of growth. The problem however is – what you have already been doing to brand and market your business just isn't getting you close to your desired bottom line.
This is where I come in!
Multi-Disciplined. Driven by Results.
How I Can Help You
Gain clarity and guidance in business with your social media, marketing and branding initiatives on a short or long-term basis.
Manage the day-to-day activities of your project with your cross-functional teams through completion and within the allocated budget.
Educate your audience or staff on ways they can improve their bottom line through social media, branding and marketing.
Building Relationships, Not Followers.
The Businesses I've Helped
"It's been an absolute pleasure working with Patrice and her integrity is commendable. Patrice's professionalism, work, and willingness to help is the best I've seen in my 20+ years in business. I highly recommend her to take your brand to the next level."

Lin Almanza

Executive Assistant to Mathew Knowles, CEO
"Patrice has a positive energy flow that is infectious and valuable to students. She is all about effectively delivering the class content. I'm very happy with Patrice's reliability and professionalism."

Martin Atkins

Department Chair, SAE Institute Chicago
"Patrice is reliable, dedicated, and eternally upbeat. Her ability to tie social media and marketing trends to industry specific concerns is EXCELLENT. "

Pierre Dubois

Data Analyst
"Patrice came up with a great social media strategy for me. She coached me throughout the process and always had new ideas on how to improve weekly. She revived my community and grew my brand."

Dmitriy Kono

Clothing Line Owner
"Patrice has mastered the art of strategy and partnership. She has so much ability and talent that she doesn't have to fear for her placement in a project's hierarchy as the ideas, concepts and possibilities simply keep coming. She becomes motivation for her partners."

Grealin Kimbrough

Commentator
"I value Patrice's approach to conducting business. She has mastered the art of being super efficient and making you feel like family. "

Justen Williams

Music Producer
Sign up for my Monthly Newsletter
Exclusive Content & Marketing Tips
Sharing is Caring
My Latest Blogs
Contact
Do you need help with your business?
Complete as much as possible and I will get back to you within the week.